Looking for the big game hunting adventure of a lifetime in Canada, Mozambique, South Africa, or Washington?
Big Game Hunting Adventures is a veteran owned and operated business offering unforgettable hunting for a wide variety of big game in Mozambique, the South African bushveld, Washington's Quinault Indian Reservation, and in the Cassiar Mountains of northern British Columbia.
We have access to hundreds of thousands of acres of prime hunting land and only hunt on the best parcels each year. This allows us to offer you a better selection of top quality hunts than virtually any other outfitter. Regardless of your hunting abilities or experience level, Big Game Hunting Adventures can provide the right hunt to fit your needs and desires.
Mozambique Buffalo, Leopard, & Plains Game
Few places can match the quality of buffalo and leopard hunting available on our Mozambique hunting safaris. Located near the fabled "Crook's Corner" region where the borders of South Africa, Mozambique, and Zimbabwe all come together, our 160,000 acre hunting concession has incredible hunting for buffalo, leopard, and plains game. This is wild Africa at it's finest and we take great pride in conducting serious African big game hunting in this beautiful, but unforgiving country the way they were meant to be done.
Plains & Dangerous Game Hunting In South Africa
Long known as one of the premier big game hunting destinations on the continent, South Africa has abundant populations of plains and dangerous game. We have exclusive access to some incredible big game hunting areas in Gauteng, Limpopo, and Mpumalanga Provinces. Among many other species, we offer outstanding hunting for Greater Kudu, Eland, Impala, Nyala, Black & Blue Wildebeest, Waterbuck, Bushbuck, Gemsbok, Blesbok, Springbok, Klipspringer, Warthog, Zebra, Cape Buffalo, and Hippopotamus.
Washington Bear Hunts
Our Quinault bear hunts in western Washington are one of the few opportunities available to hunt black bear over bait in the state. The 208,000 acre Quinault Indian Reservation is home to a black bear population that rivals the bear population densities found in Southeast Alaska and British Columbia. These factors combine for some outstanding black bear hunting unrivaled anywhere else in Washington.
Big Game Hunting In British Columbia
We have exclusive access to over 2,000 square miles of prime hunting country in the Cassiar Mountains of the northern reaches of British Columbia. This area has some of the finest hunting available for Stone Sheep, Grizzly Bear, Mountain Caribou, Western Canada Moose, and Mountain Goat. Additionally, we can provide some outstanding fishing and wing-shooting as additions to our big game hunting trips.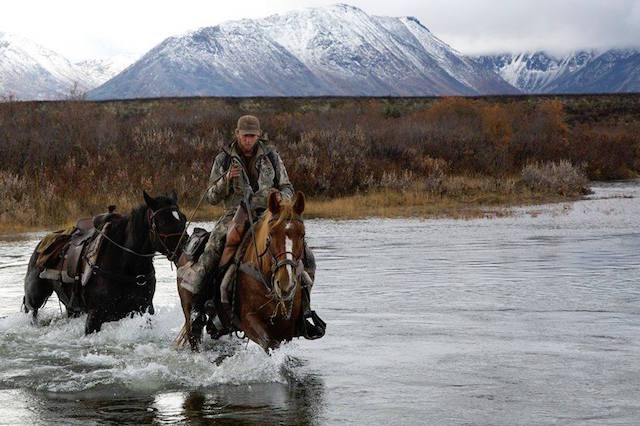 We are dedicated to helping you turn your dream big game hunting adventures into a reality. For more information on our incredible big game hunting opportunities, check out our Canada packages as well as our South African packages and specials.
Check out our Mozambique, South Africa, Washington, and Canada hunting pages or contact us for more information on how to book the big game hunting adventure of a lifetime.