Looking for the big game hunting adventure of a lifetime in Canada or South Africa?
Big Game Hunting Adventures is a veteran owned and operated business catering to the discerning big game hunter. We offer unforgettable hunting for a wide variety of big game in the South African bushveld, the iconic mountains on New Zealand's South Island, the Cassiar Mountains of northern British Columbia, and the foothills of the Rocky Mountains in Alberta.
We have access to hundreds of thousands of acres of prime hunting land and only hunt on the best parcels each year. This allows us to offer you a better selection of top quality hunts than virtually any other outfitter. Regardless of your hunting abilities or experience level, Big Game Hunting Adventures can provide the right hunt to fit your needs and desires.
Plains Game Hunting In Africa
LEARN MORE ABOUT HUNTING PLAINS GAME!
Long known as one of the premier big game hunting destinations on the continent, South Africa has abundant populations of plains game. We have exclusive access to some incredible big game hunting areas in Gauteng and Limpopo Provinces. Among many other wild game species, we offer outstanding hunting for Greater Kudu, Eland, Impala, Nyala, Black & Blue Wildebeest, Waterbuck, Bushbuck, Gemsbok, Blesbok, Springbok, Klipspringer, Warthog, Zebra, and Hippopotamus (full list available here).
Cape Buffalo Hunting In Africa
LEARN MORE ABOUT HUNTING CAPE BUFFALO!
The legendary Cape Buffalo is Africa's most sought-after dangerous game animal and we offer authentic, fair chase hunts for "The Black Death" in some of South Africa's best buffalo habitat. There is no experience that can compare to hunting buffalo up close and on foot, so this is the perfect hunt for those who have always dreamed about a true African hunting safari.
You'll hunt Africa's legendary Black Death in northwest Limpopo Province near the border with Botswana. This area is located in one of the least developed areas left in South Africa with that "wild Africa" feel. It's also home to 4 of the African Big Five. Our hunters get to see herds of elephants roaming the countryside, crocodiles in the river, and hear the sounds of lions and hyenas at night. So, not only is the hunting fantastic, but it's also a great place for you to see a side of Africa in a manner that few other outfitters can provide.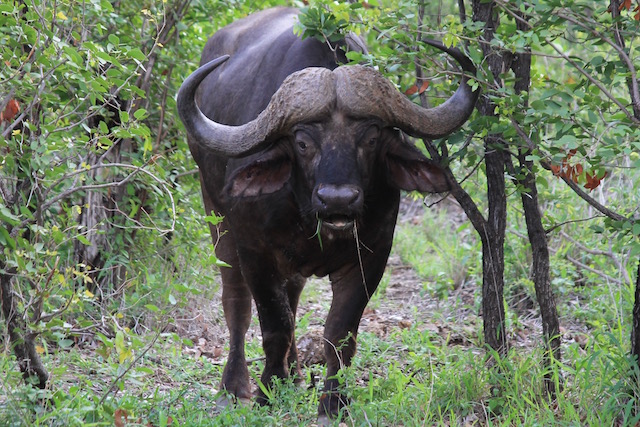 Big Game Hunting In Canada
LEARN MORE ABOUT HUNTING IN CANADA!
Some of the best North American big game hunting adventures take place in the Canadian provinces of British Columbia and Alberta. We have exclusive access to over 3,300 square miles of prime hunting country in the Cassiar Mountains of the northern reaches of British Columbia. This area is renowned for having some of the finest hunting available anywhere in North America for Mountain Caribou as well as some excellent hunting for Mountain Goat. Indeed, our hunters have taken some absolutely gigantic moose and caribou bulls in this area.
At the same time, we also offer black bear and moose hunting adventures in west-central Alberta. This area is a big game trophy hunting paradise and is known for producing really big bull moose and massive bears. So, if you've always dreamed of an excellent hunt for any of these big game animals, then you've come to the right place.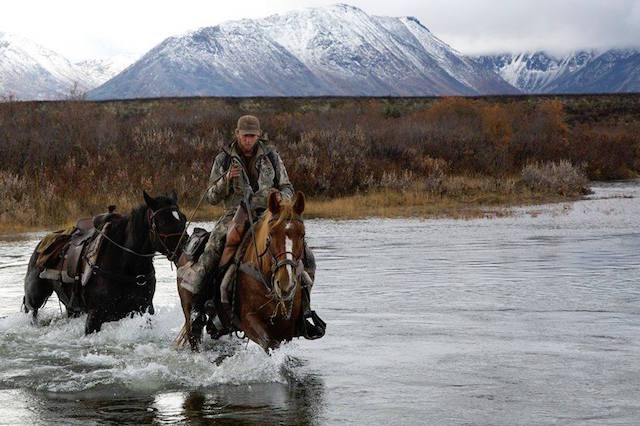 Big Game Hunting In New Zealand
LEARN MORE ABOUT HUNTING NEW ZEALAND!
Due to our extensive and exclusive access to high quality private land, we provide incredible New Zealand hunting opportunities that few other outfitters can match. We specialize in hunting on foot for Red Stag (Red Deer), Himalayan Tahr, Elk (Wapiti), Alpine Chamois, wild boar, wild turkey, and Fallow Buck.
In particular, we conduct our Chamois and Tahr hunts in the mountain ranges of the South Island without using a helicopter. No other New Zealand hunting outfitter can match our historic success rate or consistently harvests big, mature Tahr and Chamois without using a helicopter like we do. There is also some outstanding elk hunting in this part of the country for the descendants of elk given to New Zealand by President Theodore Roosevelt over a century ago.
We are dedicated to helping you turn your dream big game hunting adventures into a reality in support of sustainable hunting as a tool for wildlife conservation.
To learn more about booking an incredible big game hunting adventure, simply click the "Get More Information" button below. You'll be taken to a contact form on the next page where you can enquire about availability for particular dates and ask any questions you may have about our hunts.