Looking for a great Canada hunting trip? Here is our Canada hunting price list for the 2023 and 2024 hunting seasons.
Below is our current Canada hunting price list. All prices are in US dollars.
Our Canada hunting packages include all food, lodging, transportation within the hunting area, field preparation of trophies, trophy fees for the indicated animals, hunting licenses, tags, and taxes. These packages do not include tips, commercial air fare, taxidermy, meat processing, and shipment of trophies home.
2023 & 2024 Canada Hunting Prices
Alberta Whitetail Deer Hunting Package
$6,050
We're fully booked for 2023 & 2024
If you've always wanted to take a really big whitetail deer, then this rifle hunt during the rut will be perfect for you. We hunt in some outstanding deer habitat in west-central Alberta. For this reason, we have very high success rates and take some massive deer. Most of the bucks taken on these hunts score between 140 and 175.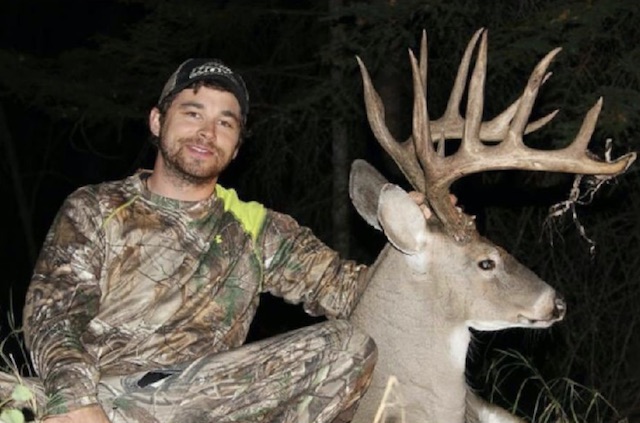 Alberta Rifle Moose/Deer Combo
$11,380
We're fully booked for 2023 & 2024
This is a rifle moose hunt that takes place during the late season and includes the opportunity to hunt whitetail deer at no extra charge. These late season hunts are a very underrated opportunity to hunt both moose and deer.
These hunts take place about 3 hours north of Edmonton (not far from where we outfit our spring black bear hunts). Hunting pressure is very low in that area and the moose habitat is outstanding. As a result, that area has high moose densities and offers a good opportunity at a 35-55″ bull.
The deer habitat is also outstanding and that part of Alberta is known for excellent whitetail deer hunting. Most of the bucks taken on these hunts score 140-150″, but hunters do occasionally take bucks in the 160-175″ range. The dates for this hunt also overlap with the whitetail rut.
Additionally, that area has very good road access, so we can take hunters of varying physical fitness on this hunt. Typically, we use trucks and ATVs to cover a lot of ground and glass willow flats and cut blocks in the morning and evening. There are also numerous good vantage points for us to glass the willow groves in river bottoms where moose like to hang out.
We only take a maximum of 2 hunters at a time and guide each hunter 1×1, so are high quality moose hunts. You'll stay in a comfortable bunk house with electricity and hot water showers. Camp also has good cell phone service.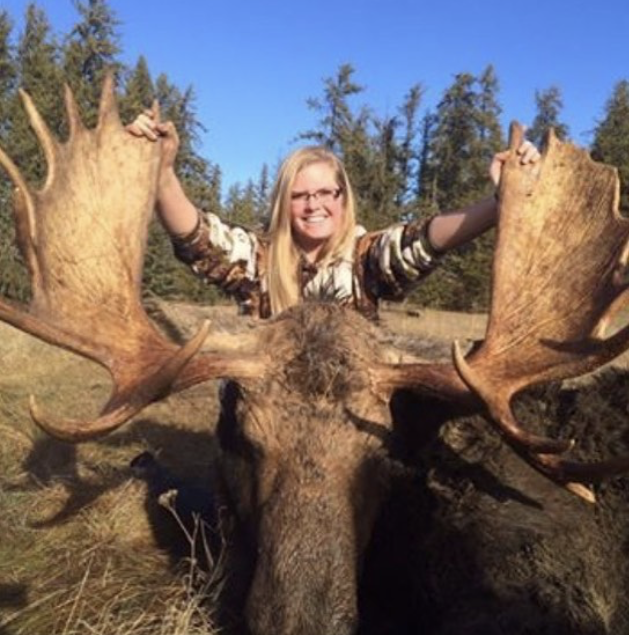 Alberta Archery Moose
$11,200
We're fully booked for 2023 & 2024
This is an archery moose hunt that takes place during the peak of the moose rut. This is an excellent time to hunt as the bulls are extremely vocal and respond very well to calls. If you're looking for an exciting moose hunt where you get in close to a monster bull for a shot, then this is the hunt for you!
These moose hunts take place about 3 hours north of Edmonton in an area with excellent moose habitat. These hunts are also guided 1×1.
Alberta Black Bear Hunting Package
$4,750
We're fully booked for 2024
This black bear hunt is our most popular Canada hunting package in Alberta. We conduct these hunts over bait in some of the best black bear habitat in Canada. During the past 3 years we have a 100% success rate and the typical bear taken measured over 6 feet long and weighed over 300 pounds. Approximately 20% of the bears in this area are color phase black bears ranging from cinnamon to blonde. These hunts take place in a 2 bear area and hunters may shoot a second bear for an additional $1,250.
British Columbia Horseback Moose/Caribou Combo
We are currently fully booked for moose and caribou hunts in British Columbia for the foreseeable future.
We're not exaggerating when we say that we offer some of the best mountain caribou and moose hunting anywhere in North America. These horseback packages are the most popular hunts we offer and are an excellent opportunity to take a great Canada Moose and/or Mountain Caribou on an incredible adventure in the wilderness of northern British Columbia. We have a 100% success rate on both moose and caribou hunts over the past 3 years.
British Columbia Horseback Mountain Goat
We are currently fully booked for mountain goat hunts in British Columbia for the foreseeable future.
Due to the extreme cold temperatures and large amounts of snowfall that the mountains they inhabit experience each year, the mountain goats in this area have magnificent coats. Additionally, we keep the hunting pressure on the mountain goats very light, which allows our hunters to be very selective.
If you're interested in one of our incredible Canadian hunts, please contact us immediately for more information or to book your hunt.
WHY SHOULD I BOOK A CANADA HUNT WITH YOU?
Our Alberta black bear and whitetail hunts take place in some of the best habitat in the province. We spend a great deal of time scouting prior to hunting season and carefully place our stands in only the absolute best locations. This means that, unlike many other hunting outfitters in Alberta, every single one of our stands is a proven performer and gets a ton of traffic.
Our moose hunts take place in outstanding moose habitat with great road access. So, these hunts are the perfect opportunity for hunters to take a very nice Canada moose without having to deal with chartering a float plane or riding horses into the backcountry.
We book a limited number of hunts each year, abide by strict quotas, and carefully manage our hunting areas. This ensures that our hunters have high success rates and take the best quality trophies possible.
We take pride in providing hunts with outstanding personal service before, during, and after your hunt. You will not have problems getting in touch us when and we'll be available to you through the entire process to provide assistance with anything you need related to the hunt.
To learn more about booking an incredible Canada hunting adventure, simply click the "Get More Information" button below. You'll be taken to a contact form on the next page where you can enquire about availability for particular dates and ask any questions you may have about our Canada hunts.